Al Andalus Trading is the UAE's exclusive provider for some the region's premier foodstuff products Al Andalus Trading & Refg. LLC imports goods from almost twenty countries worldwide including the Middle East, Germany. Czech Republic, Brazil, India, America Canada and China. We distribute our goods to all of the UAE's seven emirates and to a variety of customers including wholesalers, hypermarkets, supermarkets, hotels, restaurants, coffee shops and commercial showrooms. Our main markets are foodstuff retailers and mini distributors.
Alongside the exclusive agencies the company has, we are also known to be one of the main traders of Food stuff in the country. Al Andalus Trading & Refg. LLC also imports high quantity of Herbs Tea into a highly competitive market AL Andalus Trading & Refg LLC currently trades in almost three hundred different food items. To provide our customers with the best possible service along with great products.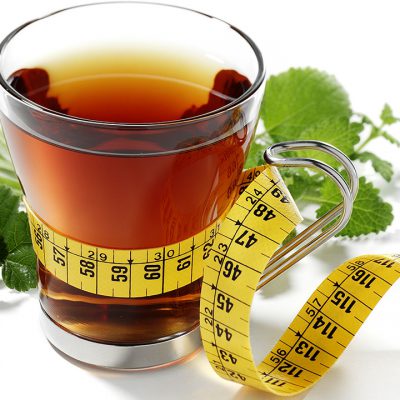 OUR VISION
Our vision serves as the framework for our Roadmap and guides every aspect of our business by describing what we need to accomplish in order to continue achieving sustainable, quality growth
OUR MISSION
Our Roadmap starts with our mission, which is enduning. It declares our purpose as a company and serves as the standard against which we weigh our actions and decisions
To refresh the world
To inspire moments of optimism and happıness
To create value and make a difference
OUR VALUES
We are passionate about customers and consumers. Our curiosity and consumer insights drives our growth. We care for our brands. We are courageous in pursuing their full potential. We are innovative, constantly searching for new ideas that drive growth and spans our business
HISTORY & CULTURE
Al Andalus trading and refrigerating company was founded by Mr. Fahmi Mohammad Al Gergawi in Al Ain in the United Arab Emirates. It was the first branch to the company in the region. Through this branch, Al Andalus managed to acquire many agencies from different regions of the globe.
The Al Ain Branch started with a few employees and delivery cars. Most of the bulk sales depended on the show room which only contained limited food stuff items an Coffee and Mixed Nuts. The showroom served all the seven emirates.
Later on, Mr. Fahmi opened a new branch in Sharjah, which evolved into Andalus Head Quarters. The decision was an essential step in the development of the company. Today the company continues to grow under the Supervision of sons of Mr. Fahmi, who continue to grow the company and improve the work and handling of one of the country's largest foodstuff companies.
CHAIRMAN MESSAGE
The medicine of the Ancient Egyptians is one of the oldest documented. From the beginning of the civilization, Ancient Egyptian medical practice went largely unchanged but was highly advanced for its time. The advancement of Ancient Egyptians in Medicine was astonishing to the extent that they were unable to diagnose and treat various Illnesses, taking into consideration the lack of modern medical facilities including sterilization and research capabilities. Evidence came from several monuments including burial stone, tombs and temples, where archaeologists found several sets of extensive ancient medical documentary about medical practices. The ancient Egyptian Physicians used medications that were made from natural resources and many of them are still considered viable Homeopathic treatment for certain diseases so far as still working, and the importance of herbs and healing plants was never underestimated even in the modern civilizations, which is why they kept cultivating these types of plants in the heart of the Western Sahara and Sinai to date. Royal Herbs wants to preserve the knowhow and legacy of our ancestors, with the use of today's technology. Thanks to the continuous effort of (Royal Herbs), we came up with a high quality of Herbal and Medicinal tea that everyone will enjoy its taste. Royal has been a trusted name in Herbal Tea production since 1958. As a subsidiary of Ottoman Group – the distinguished parent company – Royal has emerged as an industry leader. Now, the market share of Royal is 70% of the local market and 60% of the Egyptian Organic Herbal Tea Export Market.
Royal enjoys prominent international standing. With a diversified portfolio of customers that outs across industries and spins the Globe, Royal serves the Fetal, Medical, Hospitality and Cosmetics industries and exports to countries on the six continents. Always ahead of competition, Royal continually utilizes the latest technology in all Tea production processes. It also uses state-of-art machinery and employing highly skilled and dedicated workforce. Royal ensures that the best tasting Herbal Tea comes to your kitchen table. Royal is proudly an active member of Naturland, ECOA, FairTrade, Bio Suisse, JAS and USDA. They are highly involved in the International Market Royal was promoted to enjoy the "Expert Consultant status in the Organic Agriculture field